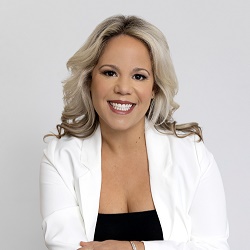 Courtney Ray-Musgrove is an accomplished associate attorney at Three Oaks Law. Her areas of law focus on Estate Planning and Probate.
Courtney was born and raised in Jacksonville, Florida. She grew up in Neptune Beach with her mother, father and older brother.
Courtney received a Bachelor of Arts degree in Criminal Justice and a minor in Spanish from the University of North Florida. Prior to attending law school, Courtney worked as a file clerk and legal assistant at Marks Gray, P.A. in Jacksonville handling Workers Compensation, Insurance Defense and Estate Planning.
Courtney earned her Juris Doctor from Florida Coastal School of Law. During law school, Courtney interned with the Fourth Judicial Circuit Guardian ad Litem program and volunteered as a social investigator for them. Courtney also interned in the Family Law, Domestic Violence and Bankruptcy divisions at Jacksonville Area Legal Aid ("JALA").
Prior to joining the firm, Courtney was an associate with the Law Office of Carrie D. McClain where she focused on Family Law, Probate, Guardianships and Estate Planning.
In her spare time, Courtney enjoys the beach life of Jacksonville with her husband, dog, and cat. She stays active by running on the beach and spending time on the boat, soaking up the sun. Courtney also has a passion for reading WWII novels and cooking for her family.
Overall, Courtney is a dedicated and experienced attorney who is committed to helping her clients achieve their legal goals. She brings a wealth of knowledge, skill, and compassion to every case she handles and is a valuable asset to the team at Three Oaks Law.